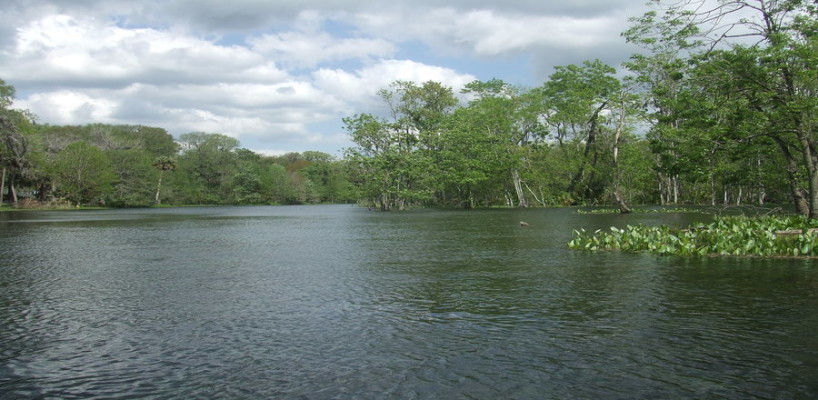 Silver Springs, Florida – photo by Moragh Carter
Hi there, and welcome to Moragh's Travels. I'm delighted to see you here. First, let me introduce myself. My name is Moragh and, in case you are wondering, the name, Moragh, is Gaelic and is pronounced Mora.
Why I created this site
I created this website in order to record some of the many adventures I've had during my travels around the USA during the last few years.
You will find stories about some of the lovely people I've met, about places I've been to as I have travelled, discovering parts of America that are largely off the tourist trail, and some of the unusual experiences I've had along the way.
 I live in the UK and many of my friends there told me that I was either mad, or foolhardy, to travel solo to places that I had never been to before, and to be meeting people who I only knew via e-mail. The only people I already knew there were my sister, who lives in Massachusetts, and my cousin, who lives in Texas. However, prior that first solo trip in 2007, I had compiled a list of eighteen e-mail friends to try and meet … and, amazingly, I met every single one of them, some of whom have become firm friends. I had some wonderful times there.
Future Plans

Ever since I returned from that trip, a friend has been nagging me to write a book about my travels. So many trips later, I am finally doing something about it. I puzzled for a long time about the best way to tackle this task, and I've finally settled on the idea of writing about the many adventures I've had as a series of short stories. I will also tell you about how I came to meet some of those people that I've got to know.
Although I think that the book title, 'Moragh's Travel Adventures', might not be the most imaginative choice of title, I reckon I have got plenty of time to come up with something better before I have written enough stories to publish in a book … or more. Maybe, as you read these stories, you can come up with a better title for the book.
I hope you will enjoy sharing my journeys with me as you read these stories. Any comments or questions you have on any of them may well trigger memories of more incidents that I could write about, so please feel free to add your comments.